Advertisement
Fish pie is an incredibly nutritious and satisfying dish that will replace a full meal.
ingredients :
5 small potatoes
1 can of saury or sardines in oil
150 grams of flour
1 cup sour cream
1 cup of mayonnaise
3 eggs
1 onion
Half a teaspoon of salt
Method :
In a bowl, combine flour, eggs, sour cream, mayonnaise, and soda. salt. The consistency of the dough should resemble thick sour cream. For the filling, peel the potatoes and onions. Finely chop the onion. Mash the fish with a fork. Grease a baking dish with oil and pour in half of the dough. On a fine grater, grate the potatoes so that long slices are obtained and lay them out in a layer of 1 cm. The next layer is onions, and on top is mashed canned food. Cover with the remaining dough and place in a hot oven for 40 minutes. Since the cake will rise during the baking process, it is best to deep cook it.
Put the image below on one of your Pinterest boards so you always have it around for reference. By doing this, we may also continue to get support from Pinterest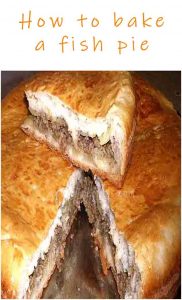 advertisement