Advertisement
This is a recipe for a fantastic pie that always turns out delicate and delicious. In addition, the cooking process takes very, very little time, so this dish will certainly fall in love with you. So, let's start making the magic cake.
ingredients :
4 eggs
200 g butter or margarine
4 tablespoons of sour cream
300 g of sugar
500 g flour
vanilla sugar
10 g baking powder
400 g of cottage cheese
starch
Method :
We take 2 eggs, 200 g of butter or margarine, 4 tablespoons of sour cream, and 200 g of sugar or powdered sugar. Mix everything well with a mixer. Now we fall asleep with 500 g of flour, add a little salt, 10 g of vanilla sugar, and 10 g of baking powder. Mix everything well with a spatula.
Flour must not be poured all at once but throughout the entire mixing. The dough should be quite thick. We remove the dough from the refrigerator for 30 minutes.
We take 400 g of cottage cheese, 2 eggs, 100 g of sugar, and one and a half tablespoons of starch, and mix everything thoroughly. It is best to use a blender.
We take the dough out of the refrigerator. We knead it again and divide it into 2 parts. Place 1 part on a baking sheet immediately. The form can be any. After that, lay out the filling, evenly distributing it over the dough.
Now roll out the second part of the dough with a rolling pin. Do not forget to periodically sprinkle it with flour. We cut the dough into strips, and decorate the cake so that a kind of grid forms on top of you.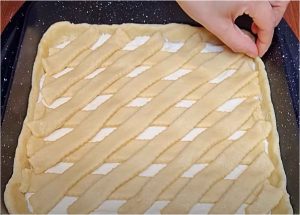 It always turns out very nice. Do not forget to pinch the edges, and also grease the surface with yolk for a crust. 35 to 40 minutes of baking at 170 degrees.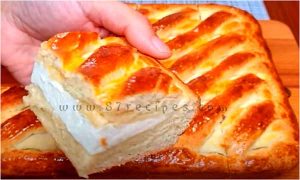 The pie is ready. Enjoy your meal. You can put tea, call guests and set the table.
Put the image below on one of your Pinterest boards so you always have it around for reference. By doing this, we may also continue to get support from Pinterest.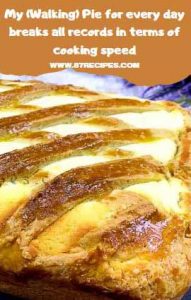 advertisement